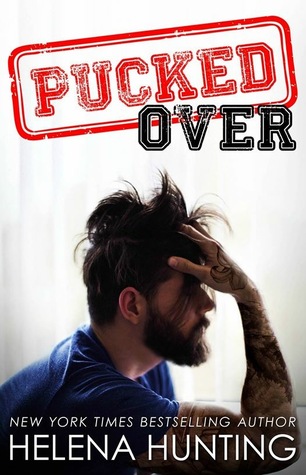 Title: Pucked Over
Author:
Helena Hunting
Series:
Pucked #3
My rating:
4 of 5 stars
Goodreads
|
Amazon
|
B&N
|
BookDepo
Lily LeBlanc isn't versed in the art of casual sex, but after seven years in an on-again, off-again relationship, she's definitely willing to give it a shot. And who better to try it with than her best friend's boyfriend's best friend? What could possibly go wrong? Nothing at all.

NHL player, Randy Ballistic, lives up to his last name on the ice and in the bedroom. His best friend and teammate has recently given up the puck bunnies and traded them in for a real girlfriend. And she just happens to have a seriously feisty, extra-hot best friend on the rebound. Randy's more than happy to be Lily's spring board back into the dating scene.

Casual sex is only casual until those pesky things called emotions get involved. Once that happens, someone's bound to gets pucked over.
I don't know what the deal with the Pucked series is but I can't seem to stop reading these books. They are seriously addictive!
Enter Randy Ballistic, super-HOT NHL player and Miller's best friend. Meet Lily LeBlanc, Sunny's best friend. Having just walked out of a seven years relationship, Lily is not really looking for anything serious and there is no one who qualifies better for the position of a no strings attached relationship than Randy. Randy loves women but as soon as feelings get involved, he's out. Afraid to end up like his father and his inability to commit, Randy prefers not to get too close with any woman. And that's exactly what Lily is looking for!
Keep thing casual and the moments feelings get involved they both walk away. How hard can it be?
Pucked over was PUCKING awesome! Lily is not the kind of girl Randy is used to but they can't seem to stop their "bathroom encounters", aka hot, steamy, hook ups. Lily and Randy were two amazingly awesome characters who you're definitely going to fall in love with!
I'm hoping Lance is next! I'm really looking forward to reading his story especially after what went done with Tash!