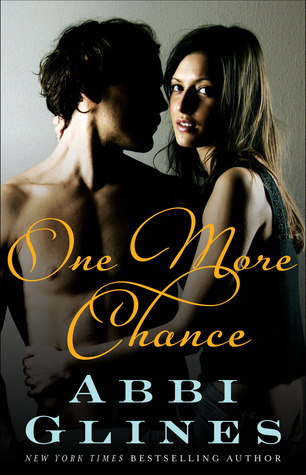 Title: One More Chance
Author:
Abbi Glines
Series:
Chance #2
My rating:
5 of 5 stars
Goodreads
|
Amazon
|
B&N
|
BookDepo
Grant Carter did everything in his power to convince Harlow Manning that he was a good guy. More than a smooth-talker and someone she could trust. He had to overcome his reputation as a playboy, and his history with Harlow's half-sister, Nan, a woman with a reputation of her own.
Harlow had taken the chance, falling hard and fast for the guy who thrilled her with his all-consuming desire. After a lifetime of avoiding bad boys like Grant, she had opened herself to the possibilities of love...
But a life-changing secret has torn them apart, and now Grant and Harlow must decide if they have enough fight to make it work - or if the pain of betrayal has permanently destroyed their future.
"Love shouldn't make our choices for us, it should just add importance to our choices."
When I first read take a chance, I was very disappointed by both the book and Grant. Grant was such a weak character and not the hero I expected to see. But after finishing One more chance, my opinion towards Grant has changed. I was really excited when I found out that Grant is getting a book but even now that I have finished his story, I can't say that he's my favourite. I'm really glad though, that Abbi managed to redeem him to my eyes.
Grant knows that he overreacted over Harlow's secret and he's determined to win her back. He can't imagine a life without her. He'll do anything in his power to get her back. If she wants him back, that is!
Harlow is miserable without Grant. She misses him too much but things are more complicated now. You see Harlow has one more secret, a secret that could destroy everything they have built. Is Grant willing to take this chance? Is he willing to risk everything he loves?
I was really impressed by Harlow's strength. She believed that Grant made her stronger but in my opinion it was her determination that helped her survive. Grant wasn't much understanding but in the end Harlow was so adamant to go through with her decision, that he couldn't but support her.
What I really loved seeing was all the love and support Harlow got from her family, especially her brother, Mase. Mase was actually one of the main reasons I read this book. I can't wait to read his own story. Nan, whom I don't quite love, was surprisingly amiable enough in this book. She acted as if she profoundly cared about Harlow, especially in the end when she tried to help any way she could. I'm not saying that I've forgotten everything she's done but I believe that she deserves a second chance.
Grant and Harlow's story, was a bittersweet one. Everything and everyone was tested in the book. I believe that it wasn't only Grant who got a second chance but Harlow and Nan as well. So if you have any doubts about reading this book, Stop! This book is nothing like the previous one.
Totally recommended!