Waiting on Wednesday is a weekly meme hosted by Jill at
Breaking The Spine
and is where we can talk about books we are looking forward to being released.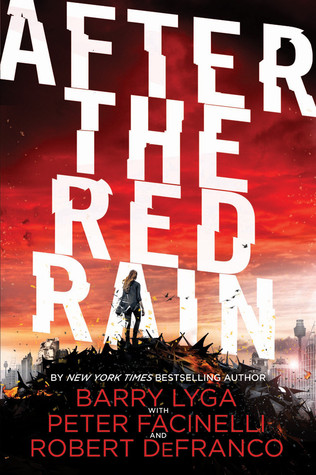 Title: After the Red Rain
Series: None
Expected publication: August 4th 2015
On the ruined planet Earth, where 50 billion people are confined to megacities and resources are scarce, Deedra has been handed a bleak and mundane existence by the Magistrate she works so hard for. But one day she comes across a beautiful boy named Rose struggling to cross the river--a boy with a secretive past and special abilities, who is somehow able to find comfort and life from their dying planet.
But just as the two form a bond, it is quickly torn apart after the Magistrate's son is murdered and Rose becomes the prime suspect. Little do Deedra and Rose know how much their relationship will affect the fate of everyone who lives on the planet.
What are you waiting on Wednesday???