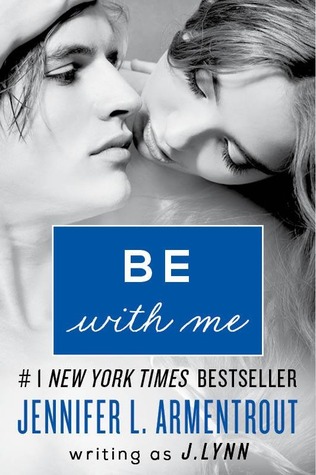 Title: Be with Me
Teresa Hamilton is having a rough year—she's in love with her big brother's best friend, but he hasn't spoken to her since they shared a truly amazing, mind-blowing, change-your-life kiss. She got out of a terrible relationship. And now an injury is threatening to end her dance career for good. It's time for Plan B – college. And maybe a chance to convince Jase that what they have together is real.
Jase Winstead has a huge secret that he's not telling anyone. Especially not his best friend's incredibly beautiful sister. Even though he and Teresa shared the hottest kiss of his life, he knows that his responsibilities must take priority. He certainly doesn't have time for a relationship. But it doesn't help that all he can think about kissing the one girl who could ruin everything for him.
As they're thrown together more and more, Jase and Tess can't keep denying their feelings for each other. But a familiar danger looms and tragedy strikes. As the campus recovers, the star-crossed couple must decide what they're willing to risk to be together, and what they're willing to lose if they're not…
"I didn't care about them. Not like I care about you, Tess. I want this- I want us to be different. I want us to mean more than sex. I need us to mean more than that. Okay?"
Be with me is the second book in the incredible wait for me series by J. Lynn. This book tells the story of Tess, Cam's little sister and Jase, Cam's bff.
Tess and Jase have known each other forever. Ever since Jase met her, he's been dreaming of having her. But he always knew she was off limits for him.
Tess could never forget her first kiss. Not because it was abso-fucking-lutely amazing (which it was) but because it was Jase kissing her. Tess has always had a little crush on her brother's best friend. Now that they are both on the same college campus it's much harder to keep their distance. So instead of persuing something more they become "friends". Jase offers to help Tess around since she has injured her knee which means spending more time together which means that "let's be friends" isn't really working for them. So they try for more...
Jase and Tess together are like fireworks! Really! In the beginning they tried to hide their relationship from the others (mostly Avery and Cam) and they succeeded but not for a very long time. Let's just say that Cam isn't very understanding that a ladies man like Jasse is "messing" with his sister. But for Jasse, Tess isn't just a another girl, she's unique. They were so amazing together!!! They both had to go through many obstacles but they managed to overcome them and be together.
One of the things I really loved was Jase's brother. He was just soooo cute and believe me he had a very important role to the book. I can't say I was really shocked when his role was revealed but it was still a surprise for me!
Once Jase and Tess had no secrets between them they were HOT! They were such an amazing couple, really mature for their age but still after everything they had to go through, I think that was expected.
Be with me was another 5 star read for me! Filled with romance, a bit of suspense and a playboy Be with me will amaze you. I can't wait to read Stay with me, Calla's book. She really was an intriguing character.
As always a J. Lynn book is always highly recommended!!